Low vision: Can you see this?
Low vision is a visual impairment that cannot be corrected medically, surgically or by traditional eyeglasses. It is a loss of functional vision that is severe enough to interfere in completing daily activities. Approximately 3 million Americans age 40 and older have low vision. In older adults, it is caused by: age-related macular degeneration, cataract, diabetic retinopathy, stroke, and/or glaucoma. With the aging of Americans, the prevalence of this condition is on the rise. Low vision affects all ages and there is no cure.
Why is low vision rehabilitation needed?
Persons with low vision often have difficulty using their remaining vision effectively and efficiently to complete meaningful daily activities.
Even with glasses, they may experience difficulty performing basic activities, including meal preparation, diabetic self-care, medication management, paying bills and shopping.
What is low vision rehabilitation?
Low vision rehabilitation utilizes a team approach where the focus is on maximizing the vision that remains. The low vision exam maximizes an individual's functional vision to achieve their stated goals. A low vision eye exam is different than a regular eye exam because it is longer, goal-specific and problem focused. New compensatory strategies, skills and the use of low vision technology are explored to improve quality of life.
How can occupational therapy help?
Occupational therapy focuses on enabling the person with a visual impairment to safely and independently complete the daily living tasks compromised by vision loss. This is accomplished by:
Teaching the person to use remaining vision as efficiently as possible to complete activities
Modifying the environment and activities so they can be completed with less vision
Instructing the person to use the adaptive equipment to compensate for vision loss
Training is completed in the person's home and community environment to ensure carryover into the person's daily activities.
Our low vision specialists work in collaboration to provide low vision rehabilitation at UT Health Lions Low Vision Center of Texas.
Please call 210-567-8600 for more information or to make an appointment.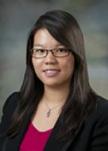 Jacqueline Y. Chan, OD, FAAO, is an optometrist specializing in low vision.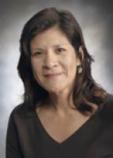 Melva Perez Andrews, MBA, OTR, CLVT, is an occupational therapist specializing in low vision.


Public event: Predicting Risk of Stroke and Dementia; Feb. 20th
Join the Biggs Institute for Alzheimer's and Neurodegenerative Diseases at UT Health San Antonio as we bring expert physicians and scientists to you for a robust educational series called "Dialogue on Dementia".
Understanding the medical conditions and lifestyle factors that increase risk of stroke and dementia is important. Knowing your risks to start making healthier decisions and take steps towards prevention today is key to a healthier future. Presentation is Tuesday, February 20, 2018; 5:00pm – 6:00pm, at the UT Health Cancer Center. The San Antonio Alzheimer's Association will also be there with information and resources for patients and caregivers.





8300 Floyd Curl Dr., 

San Antonio

, 

TX

 

78229


UTHealthierNews@uthscsa.edu 



Web Privacy | Links from websites affiliated with The University of Texas Health Science Center at San Antonio's website (uthscsa.edu) to other websites do not constitute or imply university endorsement of those sites, their content, or products and services associated with those sites. The content on this website is intended to be used for informational purposes only. Health information on this site is not meant to be used to diagnose or treat conditions. Consult a health care provider if you are in need of treatment.

Copyright © 2018



If you no longer wish to receive UT Healthier News, please unsubscribe using the link below.