2022 Gold Shield Provider Award
Dr. Georgia McCann joined the faculty of the University of Texas Health Science Center San Antonio in 2013. She is an associate clinical professor in the Division of Gynecologic Oncology. Her expertise includes the diagnosis, treatment and research of cervical, endometrial, ovarian, and vulvar cancers. Dr. McCann also has advanced surgical training in robotic and laparoscopic procedures, radical pelvic and reconstructive surgery, for diagnosing and treating gynecologic cancers and complicated benign gynecologic conditions. She completed her gynecologic oncology fellowship at The Ohio State University Wexner Medical Center after a residency in obstetrics and gynecology at the Hospital of the University of Pennsylvania. Dr. McCann has authored or co-authored more than 35 papers published in peer-reviewed journals. She also serves as the associate program director for the gynecologic oncology fellowship program and leads the gynecologic oncology clinical trial program.
Dr. McCann volunteers her own time to support women battling gynecologic cancer. In 2016, she founded the Purple Heals support group for women with gynecologic cancers, the first group of its kind in San Antonio. The group meets monthly for 2-3 hours in the evening and transitioned to a virtual format through the pandemic. The group is open to the entire community; therefore, her influence and care extend far beyond the walls of our institution.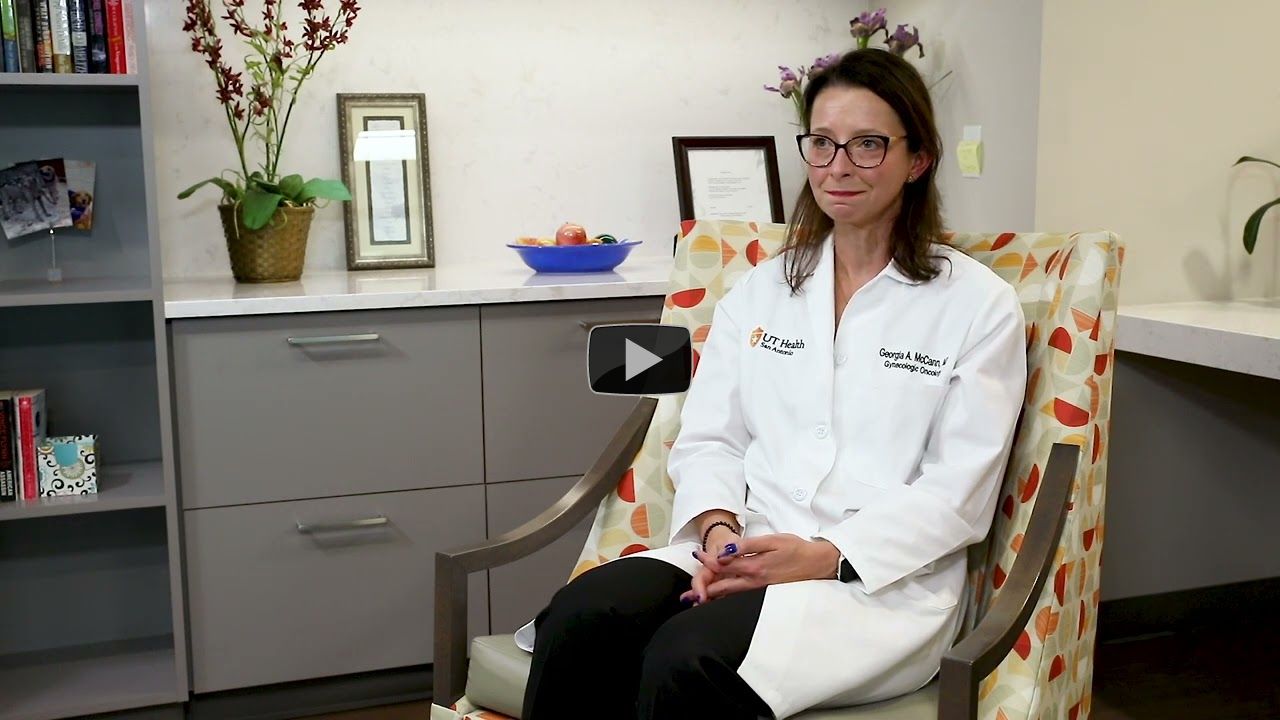 Her nominator for the Gold Shield aware wrote, "There are countless examples of her compassion as she frequently assists patients during end-of-life care. Her clinic days are often very long as a reflection of how important it is for her to have these hard conversations." Dr. McCann goes out of her way to be there for her patients at the end of their life. After treating one patient for several years, there was confusion over a do not resuscitate order from a covering provider. The confusion created panic among the family and staff, for which she came in on her own time and brought calm and serenity to the patient. The patient was able to die with dignity in the manner that she chose.

"I would wait hours and hours if I had to. Dr. McCann is an amazing doctor and always takes good care of her patients. She is the only doctor I have ever met who would go above and beyond for her patients. She is the best oncologist, and I consider her a part of my family. If you ask me, I don't mind the wait because she is awesome." - Dr. McCann's patient
Dr. McCann has also been named one of San Antonio's Top Doctors for Women, Scene in S.A.'s "Outstanding Women in Medicine 2022" and San Antonio's Top Doctors 2023.
UT Health Connect is an e-newsletter for our frontline providers and staff who Make Lives Better.