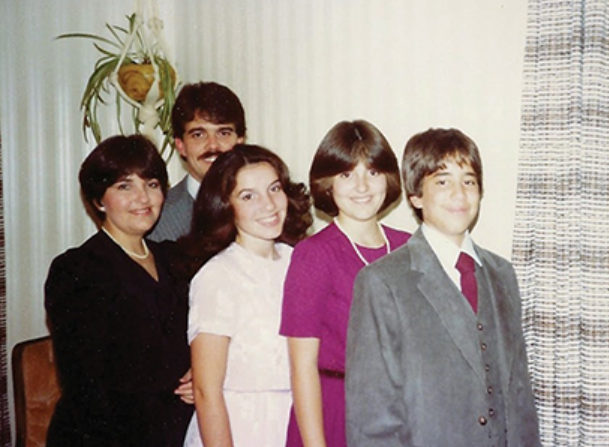 Dr. Mesa with his parents and older sisters in Chicago.
Pulling Back the Curtain: Ruben Mesa, MD
In this edition of the American Society of Hematology Clinical News, Ruben Mesa, MD, discusses his family background, passion for the study of myeloproliferative neoplasms, the value of mentorship and how he defines success.
Read more
Contribute auction items to the 2022 State Employee Charitable Campaign (SECC)
Planning for the2022 State Employee Charitable Campaign (SECC) and online auction is underway! As the 2022 campaign kicks off, staff are encouraged to create or contribute auction items of all types, except clothing. To submit an auction item, please email a description of item/s (complete with photo/s and value) to the auction committee no later than Friday, Aug. 5, 2022.
Learn more
Applications for fall leadership programs due July 11
July 11 is the deadline to apply for fall leadership programs for new and experienced leaders.
New Leaders - Along the Leader's Path is open to new UT Health San Antonio managers with a minimum performance rating of achieves. All managers hired or promoted in the last two years are encouraged to enroll to build a strong foundation as a leader.
Experienced Leaders - The Accelerated Management Program is open to UT Health San Antonio managers with exceeds performance ratings. This program is designed for more experienced leaders who have completed Along the Leader's Path or have two years or more of previous leadership experience.
Both programs start in August and include online modules and in-person learning labs with a total time commitment of 10 hours. Find eligibility, applications and topics of study on the Learning & Leadership Development website.
UT Health Connect is an e-newsletter for our frontline providers and staff who Make Lives Better.